Media Watch: Aguero's evolution analysed
Monday morning's headlines bring more praise for Sergio Aguero and more reaction to the sight of Aymeric Laporte being stretchered off the Etihad Stadium pitch.
Our Argentinian sharpshooter receives a glowing review for the manner in which he has adapted his game, whilst retaining his prolific prowess in front of goal.
Elsewhere, Rodrigo has called on his team-mates to maintain their form in the wake of Laporte's injury.
Opinion
The Telegraph: Sergio Aguero, scorer and survivor
Writes Richard Jolly: "He has adapted, evolved and yet carried on scoring with enviable consistency.
"He has lost the sprinter's speed, the quicksilver dribbling that brought echoes of Romario and Jimmy Greaves. He has compensated with a predator's precision.
"When he curled his second goal past Mat Ryan, he had scored with seven successive shots on target in the Premier League.
"He may not be as exciting, but he is unerringly precise. City's record scorer has delivered at least 28 goals in six successive seasons."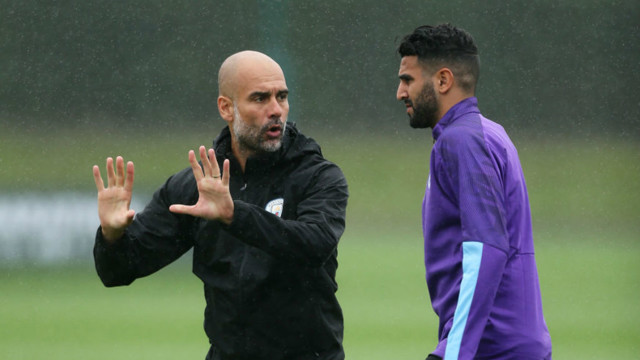 Interviews
Pep hails special Mahrez
7 Days View original post
From the players
The Mirror: Rodri makes Man City vow after Aymeric Laporte's devastating injury
Rodrigo: "Unfortunately we have Aymer's injury – it sucks for the team. But this is football and we have to keep going.
City DNA: 'Helen, Helen, ring your bell!'
Men's Team
6 Days City DNA: #1 'Helen the Bell': Launching our new series with perhaps City's most famous supporter of all-time…
"The good thing is we were still fighting at the end of the match and it's three points more.

"It looked serious, that's why we're not very happy. He's a very important player for the team and it's going to be tough without him.
"We have to keep on working. This is football, this is how it works, but I think we have enough in the team to cope with it."
Please follow and like us:
/** * The sidebar containing the main widget area * * @link https://developer.wordpress.org/themes/basics/template-files/#template-partials * * @package Mismo */ if ( ! is_active_sidebar( 'sidebar-1' ) ) { return; } ?>